Events
We conduct various events encouraging the spirit of hacking and promoting free software across the country. Monthly FOSS Meetup, IndiaFOSS conference and FOSS Hack, to name a few.
Monthly community meetup
We meet in-person on the second Saturday of every month in Bangalore. At the meetup, we invite FOSS contributors to talk about their contribution, demonstrate what they have built, and have open discussions around FOSS in general and community activities.
Learn More →
IndiaFOSS
IndiaFOSS is an event focused on the creators and contributors of FOSS. Participants can learn about new projects, success stories, how to increase adoption, best practices about design, documentation, how to sustain livelihoods and much more.
Learn More →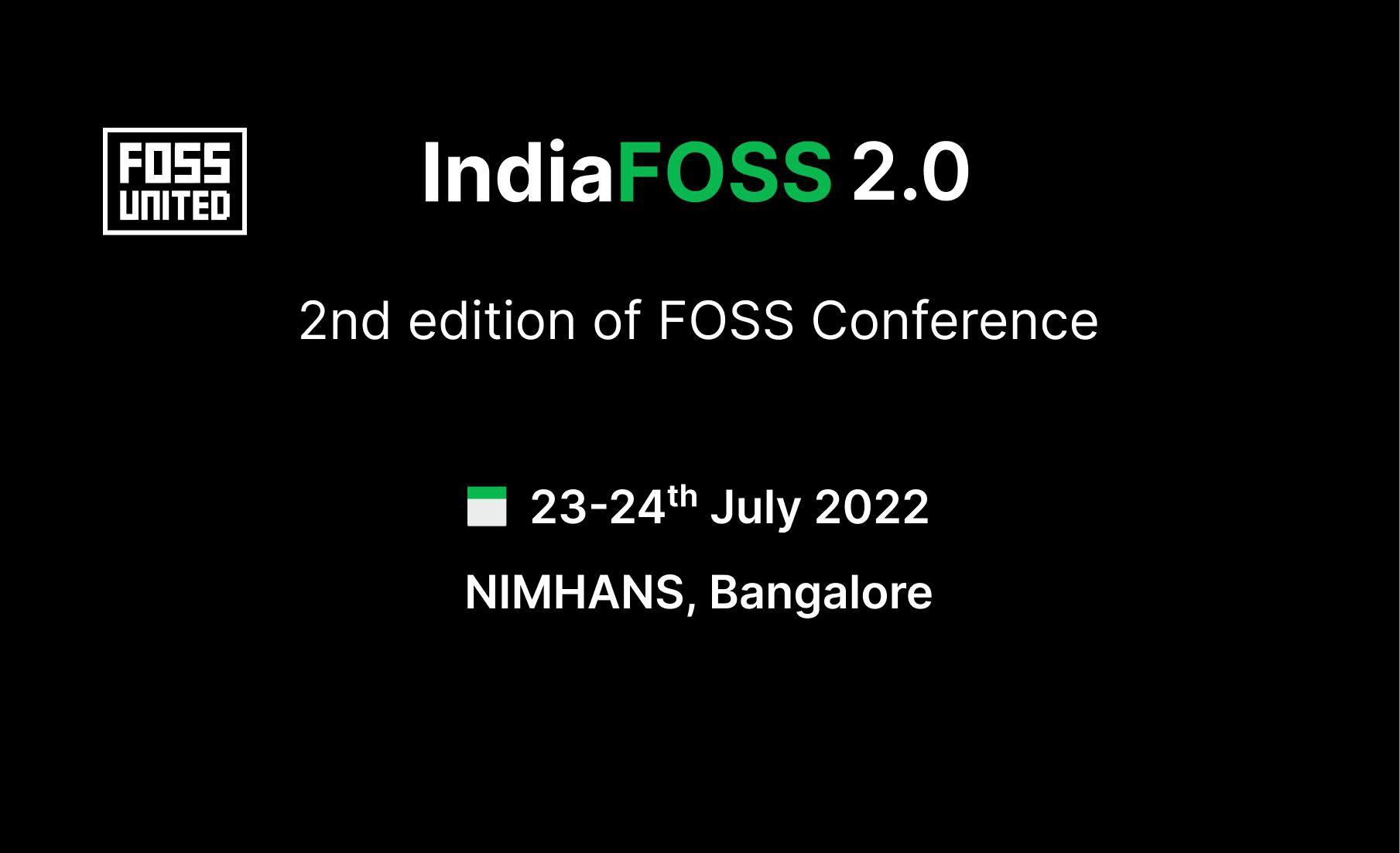 FOSS Hack
FOSS Hack 2020 is an online hackathon organized by the FOSS United Foundation to promote the creation and use of FOSS in India. We invite developers—professionals and students—from all over India to compete for a cash prize of ₹10L by building Free and Open Source software and have fun doing it.
Learn More →
FOSS+Industry Roundtable 2021
Bringing engineering leaders together to support free and open source software.
Learn More →
Mumbai Hackathon
Mumbai Hackathon is Annual Open Source Hackathon organized by FOSS United. Every year, we welcome students, developers and designers from across the country to create incredible open source projects at Mumbai's largest Open Source Hackathon.
Learn More →
First Commit
A series on contributors working with large and interesting FOSS projects. Join us for Ask Me Anything style discussions with our guest speakers and learn about how you can get started making serious contributions to some really interesting FOSS projects!